What are you waiting for?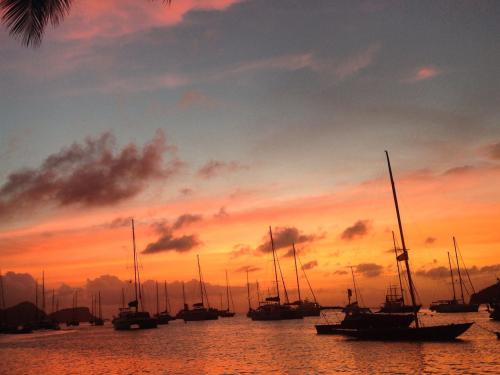 An intimate special natural hotel offering stunning 180 degree views from East to West, a panorama unmatched by any hotel in the Grenadines. This historic property, dating back to the 18th century, has been extensively renovated by the current owners who sailed into Bequia the first time on Christmas Eve in 1978. It offers guests the perfect balance between old and new and is surrounded by a natural and undisturbed environment like no other, yet is close to the best beaches and activities on the island.
Would you like to...?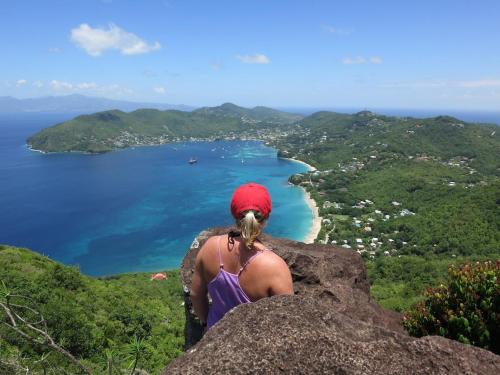 Get to your own intimate island paradise in a plane that rolls in a leisurely way over the island chain of thirty-two islands;
Have a feel as though the place is there all for yourself, on a grand estate stretching over several hillsides to a cliff just above the ocean, yet still only be a short distance away from the best beaches and activities on the island;
Enjoy the grand pool which offers sweeping views over two dozen islands and is surrounded by lush tropical gardens consisting of numerous species of palms, breadfruit, tamarind, banana and mango trees;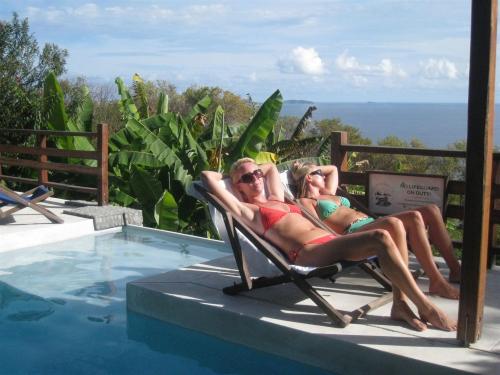 Sip on a signature cocktail at our outside bar or garden patios whilst taking in the sunset reflections on the uninhabited islands to the East;
Enjoy the first mango of the season as a morning breakfast treat whilst admiring the multi-coloured hummingbirds fly from one tropical flower to the next;
Quench your thirst with homemade guava and passion fruit juice after a short hike through the estate to one of the two amazingly beautiful unspoiled beaches nearby;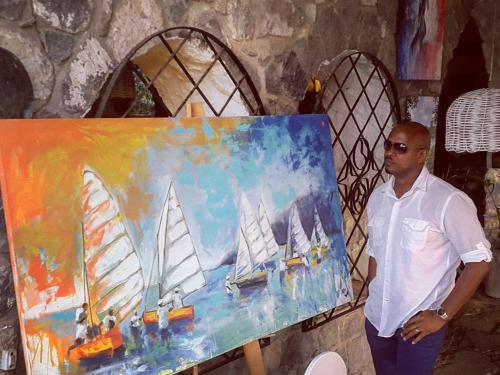 Visit the oldest botanical garden of the Western hemisphere and admire one of the seedlings of the original breadfruit tree planted by Captain Bligh;
Hear a frog and cricket symphony geared up for a stellar performance whilst gazing at the moon rise out of the ocean and enjoying the fresh tropical breezes before sleep;
Hang out on the roof top or ancient cisterns, loose yourself in the star-filled sky and watch for shooting stars;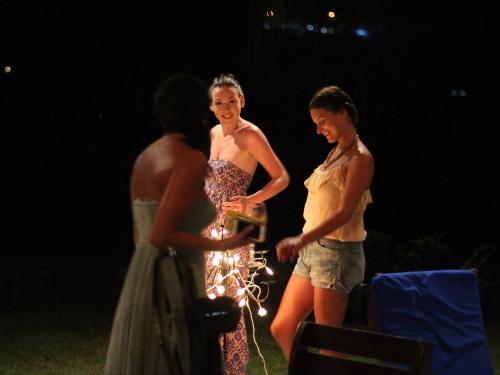 See countless fire flies flashing in the dark whilst dining on the day's freshly caught fish as part of your evening meal;
Sip on a select glass of fine wine in the cosy candlelight lounge surrounded with its historic stone walls and magnificent fireplace;
Sail by schooner to several unique islands each with their own distinctive character and appearance;
And a lot, lot, more…If you would enjoy above, then the Old Fort is the ideal place for your special and well deserved holiday. Contact us anytime if you have questions.