RATES ARE PER ROOM AND INCLUDE!
Free An Experience (not just a room)
Free Pickup Service
Historic Plantation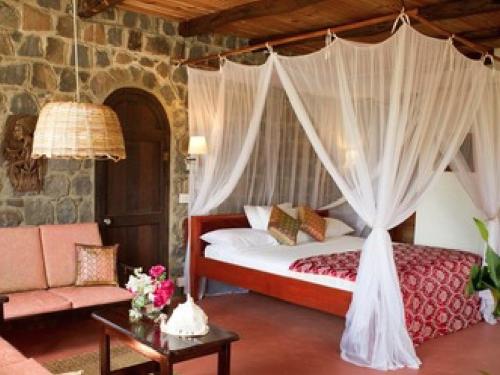 The Historic Plantation is the majestic renovated principle building in which most rooms, the restaurant and inside wine bar is located. It acted as the main factory where crops were processed back in the Middle Ages and has been completely rebuilt using the same stone, which was once part of the property. This building blends old world charm with classic ambiance almost perfectly. Enchanting gardens surround it with various viewing spots from where one can see amazing views in every direction.
Sugar House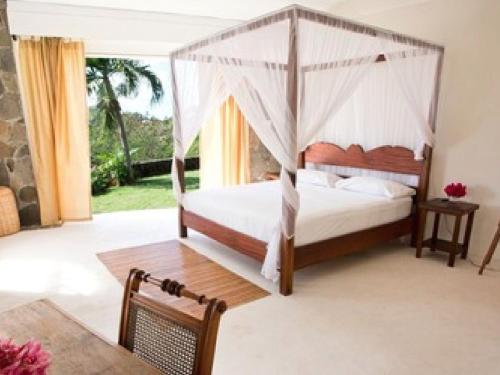 This Sugar House is a spacious newly built property set within the estate's historic sugar mill walls (the largest of its kind). It has been rebuilt using an ideal balance of old & new and is located only a short distance away from the Historic Plantation and the main part of the hotel. This property consists of a grand living area with an impressive high dome shingled ceiling, a lavish kitchen & bar, two immensely spectacular bedrooms and various beautiful inside and outside patios and gardens.
Rent the entire estate!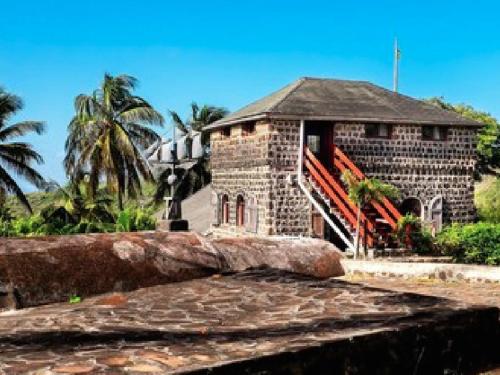 The Old Fort, Historic Estate is the only fully restored plantation in St. Vincent and the Grenadines, located in the heart of one of the most magnificent estates in the Caribbean. The estate consists of two properties (the Historic Plantation & Sugar House) which can be easily combined or booked entirely separate. We do not just rent a vacation home; we offer an amazing unique experience to anyone staying with us.