Dream Views @ The Old Fort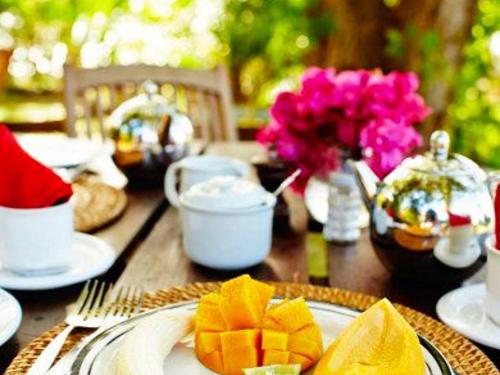 The Old Fort, Natural Hotel & Estate features a very intimate fine dining restaurant which is open to guests throughout the day. Ingredients are sourced locally and always fresh from the Bequia's talented farmers and fishermen. A reservation is required in advance and we recommend to do this at least a day in advance!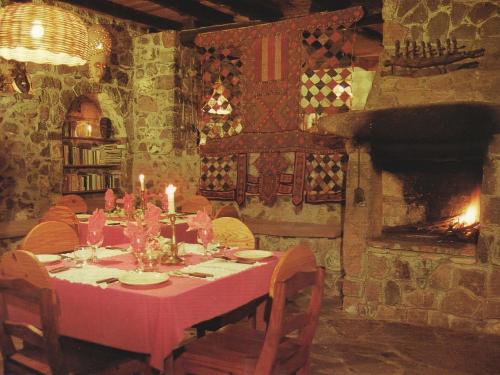 Guests are free to lounge at the elegant pool throughout the day, which has been described by Gully Wells (a senior writer of Condé Nast Traveller) as being one of the most beautiful she has ever seen. An outside bar is situated just above the pool area from where one can enjoy spectacular views across the entire horizon from East to West. Choose amongst our various wines, cocktails and anything else you may desire.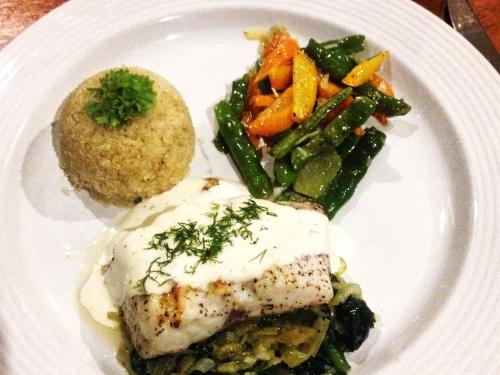 Dinner is usually served in a magical setting in our romantic dining room which consists of a grand lounge and an inside & outside dining area. The lounge has its own magnificient fireplace, which is usually always spectacularly lit up at night. Upon request you can also dine outside under the stars, or at any of the other historic areas around the property.
If you would like to drop by for a drink to see the historic Old Fort Estate, we offer visitors a day pass, which includes a complimentary drink and use of the estate. The price for this is 12 US$.

To make a reservation kindly call or email us!
Restaurant Recognitions
"The Old Fort has a reputation for delicious Creole and continental dishes in a very romantic and serene setting. An after-dinner stroll to stargaze is an added bonus that makes it worth the taxi ride up and back" | Rum & Reggae, 2003
"Kind reception, exquisite cuisine" | Newland Switzerland, 2000
"Stunning setting… excellent restaurant" | Fodor's, 1998
"Some of the best meals" | Sunday Telegraph London, 1998
"The restaurant a magical setting" | Frommers, 1996
"Think Burgundy" | Paradise Regained, The Most Chic for the Least Money - New York Magazine, November 1995
"Meals as arresting as the ambiance" | New York Magazine, 1993
"Stellar food" | The New Yorker, 1993
"On an island not know for its cuisine, the Old Fort stands out like a beacon" | Caribbean Travel & Life, 1991
"A gastronomic genius" | Food and Wine, 1990
"The Mediterranean-Creole cuisine simply best in the region" | Bride's Magazine, 1990
"Culinary creations" | Caribbean Travel & Life 1989
"Delicious meals keep guests from Bequia's waterfront" | Vogue, 1989
Traditional House Specialties